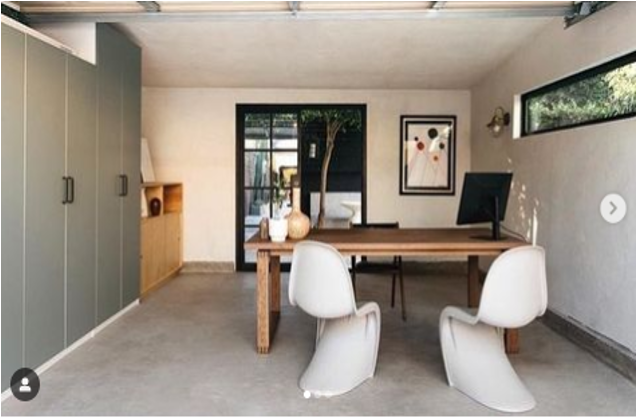 What are the Top 4 Ways to Use Sliding Doors Around Your Georgetown House?
Margaretta, 1 year ago
4 min

read
823
Sliding doors have been around for a very long time – and they've only gotten popular over time.
One of the most convenient iron door designs continues to be sliding doors. They manage to strike a brilliant balance between modern architecture with a pinch of the traditional element. Sliding doors are loved for their ease of use and their brilliance in occupying space where there is none.
Most people who opt for sliding doors are looking for a minimalistic design and some easy-to-use door design that stays with them for a long time. As the name suggests, sliding doors don't require a pivot or a hinge. Instead, they slide along a casement. The large glass panels on them give an open and very unique look to the room they are installed in.
If you're unsure whether sliding doors would be the ultimate fit for your house, here are some ideas to utilize them with ease!
4 Ways to Use Sliding Doors
When getting iron doors, sliding doors are the most common choice homeowners make. While most people would be skeptical – there are several ways to utilize sliding doors in your interior décor. Let's explore some of the top ways to use sliding doors around the house. Let's start!
Sliding Doors for Patios
One of the most enjoyable parts of a person's house can be the patio. Several people spend a great deal of time in their patios and backyards. People tend to set up a barbecue grill and some trend-setting patio furniture if there's enough space. This gives them the chance to unwind on their patios after a long hard day. They even host barbecue parties occasionally, given enough space on their patio.
For such an interactive area of the house, you will need something unique and easy to use. Sliding doors are the perfect fit for a patio. The doors will give easy access to the place, and if you leave the iron door open, you can accommodate a fresh breeze into the house, making the overall house pleasant.
Sliding Doors for Balconies
One of the best things you can have is a room with a view. Imagine having a bedroom that looks down at the backyard and the street outside. Imagine waking up and seeing the perfect blue sky early in the morning. However, if the doors are made of wood, the view would rather be unflattering.
To make the most out of your bedroom balconies, incorporate a sliding door to give you the perfect view. You can open the sliding door and enjoy a cool breeze at night. Most people enjoy a cup of coffee or a good book on their balconies late at night. Not just that, if you're experiencing a rainy day and everyone is stuck inside the house, the sliding doors on the balcony would give you a great view of the dark heavy cloud, the water-washed trees, and the empty streets.
Sliding Doors for Home Offices
With the pandemic at large in the last few years, everyone has become accustomed to a new way of living. Most people have started their businesses, and others are working from home. In such a scenario, not being able to have a dedicated space for working can be distracting and unproductive.
It's important for everyone to have a home office, to be able to concentrate and work with full dedication. One of the best uses of sliding doors would be to install them for a home office. This is twice as beneficial for people who have children at home; it gives them the liberty to keep working in seclusion while keeping an eye on the house as well.
Sliding Doors for Closets
Have a walk-in closet that seems to catch everyone's eyes? Have a pet that finds solace in your boots? Don't worry – you can fix all that with the help of some sliding doors implemented in your closet.
Not only would they give your beloved clothing, shoes, and other accessories the privacy they deserve. It will also make it extremely difficult for your pet to wiggle back in. The sliding doors will tastefully showcase your collection while protecting your things from dust. However, if you wish to keep your belongings private, you can always opt for a frosted glass instead of a clear one. The glass in these iron doors will create an open aura and give the illusion of a spacious room.
Apart from sliding doors, you can also get a hold of some premium quality iron doors only at Pinky's Iron Doors. They have a wide range of steel doors that can help you upgrade the interior of your house. With the help of French doors, Dutch iron doors, and more, you can now become the talk of the town. Call Pinky's for an appointment today!
About the Author
With a spiraling interest in interior décor, the author spends most of their time blogging about trendy ideas, uses of iron and steel doors, and so much more.
Related posts
Advertisment