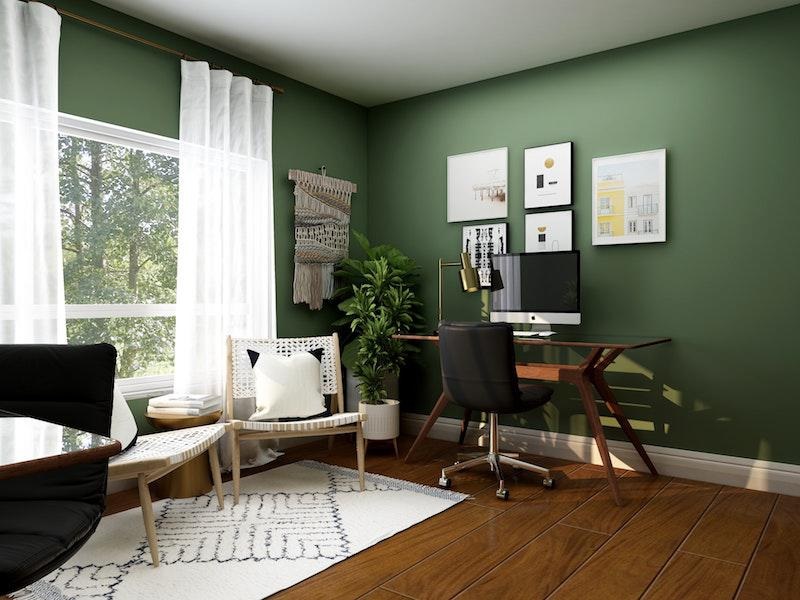 The Best Ways To Create A Low Maintenance Garden
Margaretta, 2 years ago
3 min

read
1002
Garden ownership can be bittersweet. On one hand, having access to a private outdoor space, one that is potentially immersed in flora, can be a wonderful asset for both our property's value and its aesthetic. However, gardens also require significant upkeep. Being subjected to the harsh conditions of our weather, designs can easily fall apart, become worn, or, often, blown away.
There is a pervasive misconception that the most beautiful gardens are those that require the most maintenance. This is incorrect. In fact, there are a number of ways in which a homeowner can have a low maintenance garden, one that suits a lock up and leave type property, without compromising on style or quality. To show you what we mean, we're sharing the best ways to create a low maintenance garden.
Raised Beds
Instead of allowing your garden space to be entirely occupied by flowerbeds and lawn space, choose instead to contain and raise your growing areas. Raised beds, whether for growing flowers or ingredients for the kitchen, are an excellent way to enjoy the natural potential of a space without the upkeep.
Raised beds generally look neater, allow for better accessibility during all seasons, and require much less weeding than larger garden areas since they are more contained as an ecosystem. Lawn spaces can also be contained too, without necessarily being raised, making it easier to prevent weeds and pests from making their way onto otherwise pristine areas of grass.
Stoic Plants
Certain plants are easygoing. So much so that they will create little leaf litter, require almost no maintenance, and generally bring a reliable organic aesthetic to your outdoor space. Evergreen trees are, by nature, excellent additions to a low maintenance garden, needing only to be trimmed back occasionally. Other plants, such as the hardy rosemary and stunning perennials, not only bring a continued green presence to a garden but a wonderful aroma year-round too.
Exterior Rooms
Incorporating outbuildings, whether log cabins or a simple awning, into your garden can be a great way to fortify your garden against nature while still being useful and aesthetically pleasing. These spaces can be utilised in a number of ways, as dining spaces or studios, requiring no more upkeep than your home itself. Except they also have the benefit of being covered and customised with wonderful garden features.
Non-Concrete Minimalism
Minimalist gardens usually conjure up concrete landscapes. However, they can be stylistically very diverse. Garden shingle, gravel, and even wooden panelling can be luxurious foundations for a new and minimal garden landscape. The alternatives can allow for an appealing garden that looks great even without the presence of high-maintenance additions.
Employ Gadgets
There are now a number of automated gadgets that can take garden maintenance tasks off of your hands. Aside from the already established sprinkler systems, many of which can now be controlled via mobile applications, there are also robot mowers that mimic the robot vacuum cleaners many homes have come to love.
Related posts
Advertisment