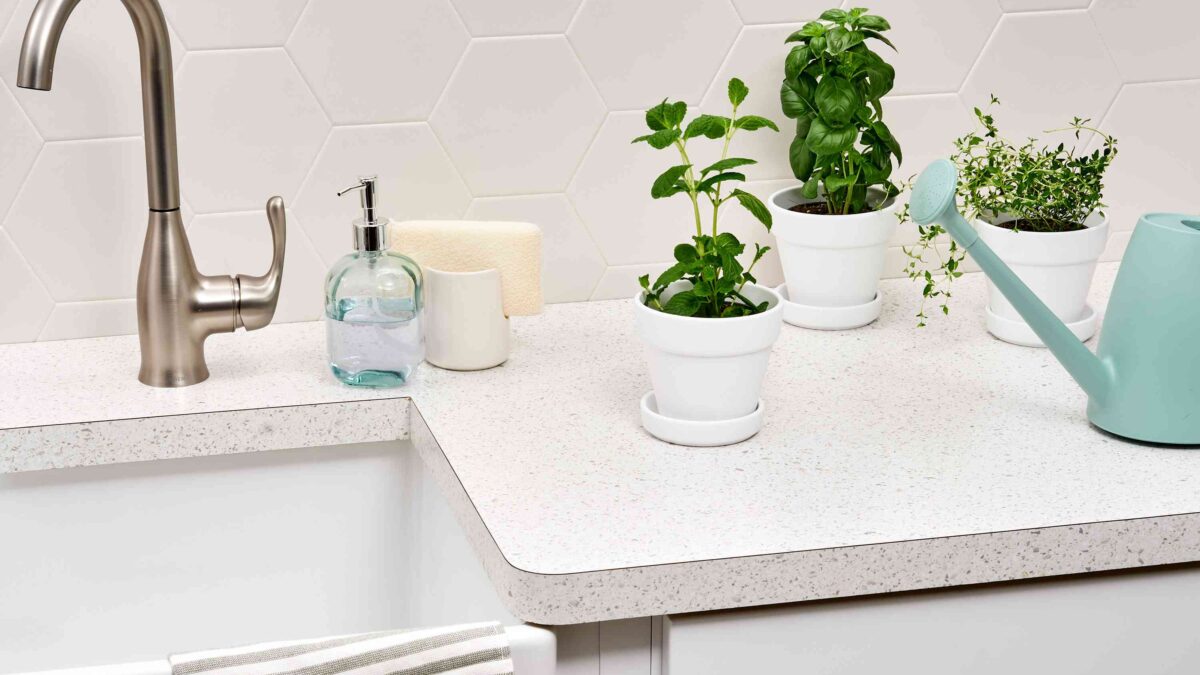 The best material for Countertops – A Quick Guide.
Margaretta, 2 years ago
2 min

read
1093
The kitchen is the soul of a house. This is because the kitchen is where the whole family can engage in cooking and make food for themselves. If you are someone who eats at home and does not prefer eating out quite often, then the kitchen of your house should be constructed with passion and maintained like new.
It is only fair to say that the most amount of effort and money should be spent on designing the kitchen and its related parts. The main parts of a kitchen are:
Wall and floor
Countertop
Backsplash
Chimney and oven
Cabinets and drawers
The design and aesthetics of the first three things – wall and floor, countertop, and backsplash define the overall beauty of your kitchen space.
The material used on the countertop- which is usually the part of the kitchen meeting the eye at first- is detrimental to the aesthetics of the whole kitchen.
This is why it is best to get high-quality products like Granite au Sommet quartz countertops, that will not only ensure the visual appeal of your kitchen but also it's quality.
A good quality countertop material will have the following properties:
Anti-scratch.
Anti-corrosive
Non-porous
Water-resistant
Stain-resistant
Luster and shine
Easy to clean
Non-sticky
Non-slippery
Even though it might seem a little overwhelming at first sight, all these properties can be met with good quality calacatta quartz marble. Quartz is known for its superior quality and high-end durability. It is used to imitate the look of natural calacatta marble.
A calacatta Silestone quartz marble will look just like the natural calacatta marble but is cheaper, more durable, and has better material properties than normal marble. Some of the most popular types of quartz marble are as follows:
Calacatta Bianco
Calacatta Gold
Calacatta Noctis
Calacatta Dusk
Calacatta Blanc
A calacatta marble is defined by its inherent white background and its bold veining. All the above-mentioned types will have a white to the off-white background and veins ranging from brown to gold and even beige.
Since natural marble has a tendency to get stained easily, it is better to use the quartz Silestone calacatta marble for your countertop. This will ensure a longer life and even longer-lasting visual appeal to the parts of your kitchen.
To conclude, it can be seen that quartz countertops are cheaper, more durable, and better than natural calacatta marble. So be pragmatic and opt for the best quartz out there.
Related posts
Advertisment