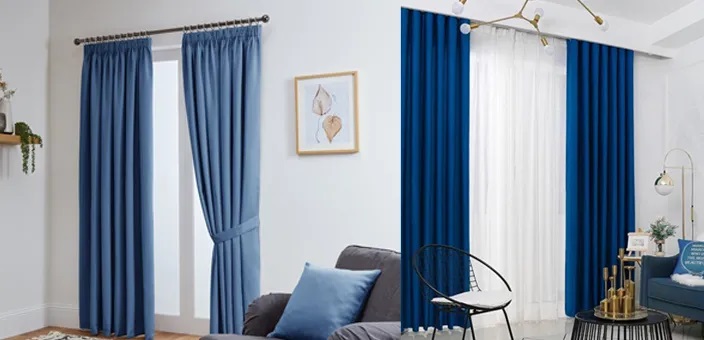 A Detailed Introduction To LVT And LVP Flooring
Clare Louise, 2 years ago
3 min

read
969
You've probably heard about the terms LVT and LVP in your day-to-day activities. Do you want to know what these terminologies actually mean? If not, don't have to worry about anything. In this guide, we'll delve into a deep pool of discussion of these two flooring types. So, let's continue to read on:
What's Luxury Vinyl Flooring?
It's a type of vinyl flooring. In the previous times, vinyl flooring was not able to mimic realistic natural materials because it used to come in sheets only. But, with luxury vinyl flooring, you don't have to focus on these concerns.
Luxury Vinyl Plank (LVP) and Luxury Vinyl Tile (LVT) are two of the different types of luxury vinyl flooring that come in a broad range of colors, designs, and patterns to mimic the look of natural materials like stone, wood, and tile. LVP is designed in planks whereas LVT is designed in a tile shape.
Are Both Floorings Types Good In Appearance?
LVT duplicates the look of flooring options such as tile and stone. Big thanks to modern techniques that have made it a bit difficult to distinguish between luxury vinyl tile and actual tile or stone.
LVP on the other hand appears like the real hardwood but at cheap pricing. Furthermore, the color and design options in luxury vinyl plank flooring are more as compared to wood flooring,
Are LVP And LVT Floors Waterproof?
Yes! Both these flooring types are made from plastic layers, so they are completely waterproof.  This makes them ideal for any area of your home especially bathrooms, kitchens, and basements. Both luxury vinyl plank and luxury vinyl tile floors are designed to bear heavy foot traffic, withstand moisture, and both are resistant to spills and scratches.
So, what's VCT?
Vinyl Composition Tile (VCT) flooring is also made with some amount of vinyl in them. They contain more natural materials such as limestone and less plastic. This is the reason these floors are more porous and thus are not as waterproof as LVP and LVT. Furthermore, these floors require more maintenance.
Are Both Flooring Types Equally Comfortable?
You can't underestimate the comfort level of vinyl floors. The surfaces of both LVT and LVP are comfortable and soft underfoot. In addition, these floors are good sound absorbent. What's more, both of these flooring types can maintain the temperature of your room.
So, we've come up to the conclusion that both luxury vinyl plank and luxury vinyl tile floorings are excellent for your home. LVT mimics natural stone whereas LVP mimics the look of natural wood. You can consider both these flooring types as they are affordable and easy to install. The good news is that they don't require high maintenance.
However, LVP can't be recycled as vinyl is non-biodegradable. So, it can cause land pollution—the only downside. Was this guide informative to you regarding the LVP & LVT flooring solutions? We hope you've now better idea to choose which one!
Related posts
Advertisment